My first time using a reference management system was a high school research paper on the Meiji Restoration. References weren't found using an Internet search, as Al Gore had only recently invented it. I managed my references with a pile of index cards, handwritten in pencil, and organized alphabetically in a small box.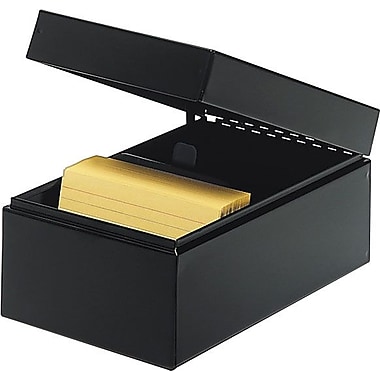 Research has come a long way since then. We spend less time in the library and more time on computers. Articles are often electronic rather than print. Reference managers are the modern day box of note cards except faster, more flexible, and less embarrassing to carry around. The following is a step-by-step tutorial on using a reference manager.
There are many reference managers out there including RefWorks, Papers, Mendalay, and a whole slew of others I have never heard of. I use EndNote (Version 7) so will be referring to it as we go. I also use Microsoft Word for Mac 2011. There will be subtle differences between EndNote and Word versions but the ideas are similar.
Get a copy of EndNote and read on.
Getting started
If you have access to an academic library with subscriptions to journals, you'll be able to get more full text copies and bring them directly into EndNote. Log on to your VPN before opening EndNote. If you are on your university network, this is usually automatic. If you don't have access to an academic library, you can still use EndNote. You'll just be less likely to get full text.
Orienting to EndNote
The first time I open EndNote, I get the following screen.
This is called a library. I think of this as a catalog that indexes my articles. The library screen is organized into columns. The left column is where I navigate my library and as I move from left to right on the screen, the information gets more specific.
The left column contains my folder system for this library. This system is broken down into Group Sets (folders) and Groups (sub-folders). More on Groups and Group Sets later.
The middle column contains references, search results, and search boxes. The right column provides details and attachments of the reference I am working with.
The first time I use EndNote, I start by selecting "Integrated Library and Online Search Mode" at the top. (The square with the globe in it, see figure). That gives me the option to search both the catalog on my computer and online databases like PubMed straight through EndNote. I do not know why this isn't the default option.
Import your references
Now that I have my library set up, I'm ready to search for and import references.
Unless I know the exact reference I'm looking for, I do not use EndNote's built-in PubMed search to look for articles. EndNote's search interface is cumbersome and usually gives me either too many references to be useful or none at all.
Instead, I use either PubMed or Google Scholar to search. In PubMed, I perform my standard search. PubMed search strategies are beyond the scope of this post but a medical librarian will tell you there is a smart way to do it.
When I find an article I want on PubMed, I go back to EndNote and select "PubMed" in the left column. This brings search fields into the middle column. In the search fields, I enter an author's last name, the publication year, and one unique word in the title that I found in PubMed. I use a unique word to limit the unrelated references that EndNote lists. The references come up in the middle column and are organized by author, year, and title. If my search is unique, the article I am looking for comes up.
I often also use Google Scholar to search for articles. Since Google Scholar lists search results by relevance instead of most recent (as PubMed does), I get different results. After I identify the article I want, I go back to EndNote as before and bring the reference in using the PubMed search feature as above.
With Google Scholar, I can also bypass this searching step within EndNote by importing the reference directly into EndNote from Google Scholar. I do this by clicking on "Cite" underneath the search result. This downloads the reference data, which I can then open with EndNote and file it as before. This Google Scholar workaround is a little bit more efficient than the PubMed workaround.
Importing full text
Neither of these methods imports the actual pdf for me to read. To do that, I select the reference and click on the "Find Full Text" icon at the top. This poorly designed icon is supposed to be a document with a magnifying glass but for the longest time I thought it was letters "LO" and stood for "LOcate."
Clicking on this icon tells EndNote to search for the PDF. If the PDF is publicly available or my institution has a subscription to this journal, it will find and automatically attach the PDF.
I can tell if EndNote finds the full text by the paperclip that shows up next to the reference. Now I can double click on the reference and open the full PDF to read it. I find full text for multiple articles at once by selecting multiple references and clicking on "Find Full Text." EndNote will look for the full text for each reference selected.
Organize, search, and sort references
I organize my references by using Group Sets and Groups. I create a Group Set for each project I am working on. Within each Group Set I create a Group for each topic of my project or section of a planned paper.
To create new Group Sets and Groups, I right-click on the left column and select the appropriate Group or Group Set option that pops up. I can create and rename these at anytime.
I had initially not used Group Sets, creating only Groups for each project. I found that this lazy strategy made it hard to find the right article when I had more than 15-20 papers per project. Another strategy is creating different libraries for various projects but I think navigating between libraries is fussier than working within a single library.
I can also file any reference in more than once group. One article may apply to two or three papers, projects, or sections. I can drag the reference into as many groups as are applicable.
Immediately after finding the article I'm looking for, I drag the reference into the appropriate Group. Otherwise, my search results will go into the "All References" group, and may be hard to locate later.
Insert references and renumber automatically
This is the big money with a reference manager. Without a reference manager, inserting references is time consuming and tedious. With a reference manager like EndNote, I click in the document where I want to insert the reference, go back to EndNote and select the reference I want to insert, and click on the insert button. The icon for inserting a reference is inexplicably an arrow pointing to a right quotation mark and is located on the top right of the EndNote window.
This inserts the reference into the text and places the formatted reference at the end of your document. Moving references around and deleting references is just as easy. Delete the reference from the body of the text and the reference at the end of the paper will be deleted as well. I can re-insert the reference anywhere else in the paper and the formatted reference will be added to the end of the document in the proper order. References CANNOT be dragged from one place to another. This confuses the program. Instead, references must be deleted and re-inserted. This is non-intuitive although infinitely better than manually inserting and renumbering.
Formatting references
The last beautiful part of a reference manager is that it can format my bibliography with just a few clicks. If I am submitting a paper to the New England Journal of Medicine, I can go to Tools > EndNote > Configure Bibliography. From there I can browse and select the Bibliography style I am looking for. But if I get rejected from NEJM and I want to re-submit to the Lancet, I can select Lancet from the list. The whole document is reformatted for the appropriate journal. Click!
That's a basic overview of how I work with references. Next time, I will share my strategy for using EndNote in a shared paper and across multiple computers.
What EndNote Does Well For Me
Imports references automatically so I don't have to type them out
Organizes references and makes them searchable and sortable
Inserts references and renumbers them automatically
Organizes my full text pdfs
What EndNote Fails At for Me
Browsing and searching for articles in a database like PubMed. The search function is terrible in EndNote.
Taking notes on articles and annotating. Read-only. I wish there was a way to annotate the articles as I am reading them.
Mobile access is non-existent, at least in the version I have.
Icon design: The opposite of sleek and efficient.
Assistant Clinical Professor
at
University of California at San Francisco
Sonny's academic interests are in team performance in resuscitation, developing learning platforms for medical education, and transitioning academics to the digital age. Sonny created
PEMAcademy
, a collaborative regional blog for PEM education and is the Editor-In-Chief of the PEMNetwork Blog. His hobbies include
photography
and cooking.
Latest posts by Sonny Tat (see all)